10

MIN
I'm really excited to put a high level of skiing in a race again, especially in a giant slalom. Because skiing and winning at that level is really tough and I still feel like I'm catching up with training and ski testing.
This summer I tried 5 different pairs of skis.
That may seem like a lot, but it isn't.
Ski racers usually start the season with at least 20 pairs ready for use on every type of snow and course.
This year, like many others, I haven't had the opportunity to ski in conditions even remotely similar to those I'm facing in the World Cup races.
We did the best we could, thinking that when we arrived in Europe we would prepare for the races in a more traditional way.
Then Soelden arrived.
Perhaps too soon.
I knew I still had a lot of work to do in order to reach the level of the others, and my back injury made me feel as if I was falling even further behind, losing ground to my opponents and to the best version of myself.
It took a lot of patience and sacrifice to rebuild the way we work.
I went back to training with my team every day, something that wasn't possible during summer.
And we started again, almost from scratch, to test the equipment and to put hours of effort into the legs.
Only then, in the days leading up to Courchevel, I finally felt we were moving in the right direction.
As much as you can prepare yourself for every situation, nothing can ever really simulate what you feel during a race, because the race is a world unto itself, it's completely different from anything else.
It is really the last step, on which you can put the finishing touches only when the rest is already working perfectly.
For me it's very much a question of feeling, and mental energy.
That must be managed and understood.
It is a delicate, exhausting balance that burns your day with time passing in slow motion.
You need to be able to distribute all the energy you have inside throughout the day so that you can be your best during a minute and a half, in the morning.
And during another minute and a half, in the afternoon.
The remaining twelve hours I'm simply waiting, with the desire to go skiing and the impossibility of doing so.
Waiting is definitely more exhausting than doing a full day of hard training, going up and down the mountain.
It's a different kind of effort, more complicated and decidedly less liberating.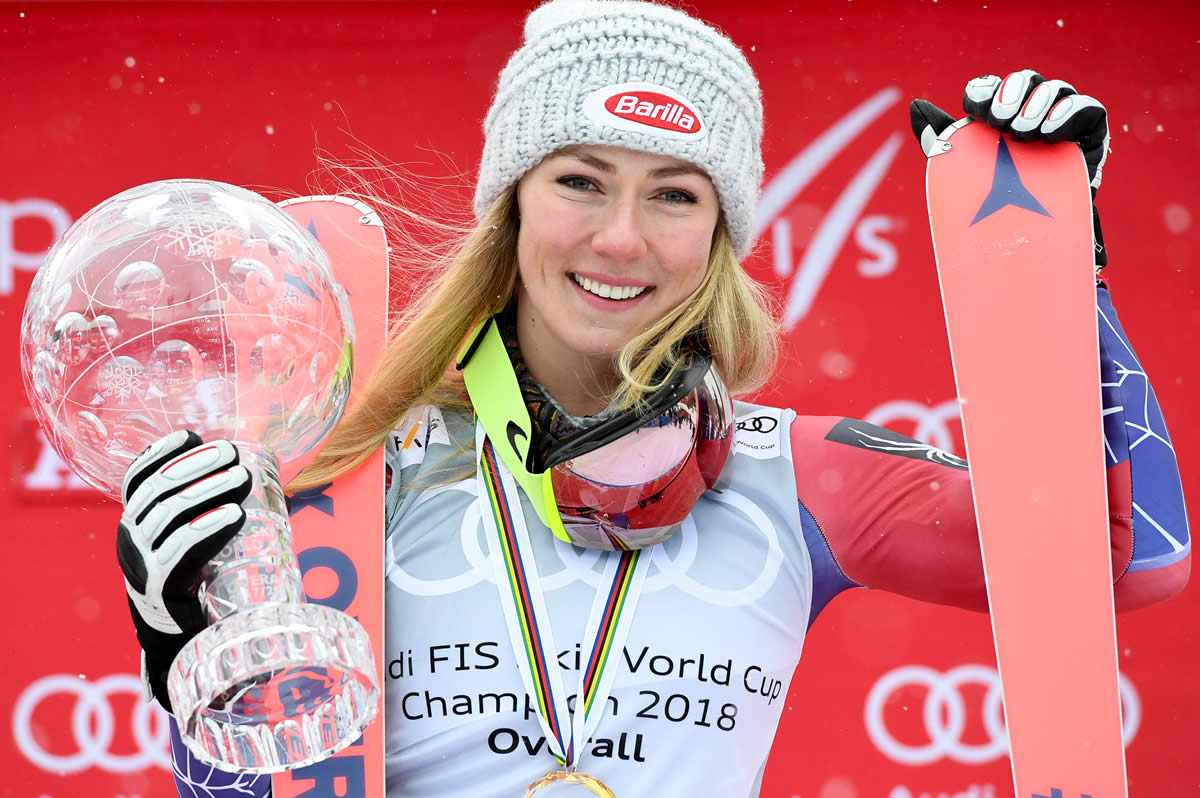 On the first day of races in Courchevel the conditions were tough, and in both runs I felt like I was still missing something.
The ability to fully perceive what I was doing, while I was doing it.
The perfect awareness of even the smallest detail, being able to fine-tune my skiing during the race, turn after turn.
I felt distant, not yet ready to go
top to bottom
being fully in control.
But in the second race, with different conditions, more to my liking, to my amazement, I was overwhelmed by positive thoughts at just the right moment.
An attitude of light and positivity that lasted the entire race, and allowed me to make all the right decisions at the right time.
Thinking, naturally.
An instant understanding of what I was doing, almost a return to the past, granting me the perfect mix of speed and line, from start to finish.
Getting back to the top was nice, but this is only the first step on a long journey full of pitfalls.
People say:
"You are back!"
And I think:
"I'm not back!"
Today was today, tomorrow will be tomorrow and the next day will be different too. Having won a race doesn't mean I will always win.
It wasn't like that before and it's not like that now.
When people look at my career they often only see the big numbers and think that winning is obvious, it is taken for granted.
But every time you win, you set a new standard and raise the bar a little higher.
You are trail-blazing a new best practice, on and off the slope, creating a path for others to follow, to copy, to imitate.
If you are on top, your hard work is also helping to improve the other skiers.
It's as if you are writing a book that everyone else can follow, while for you there are no guidelines or manuals.
There is just an extra dose of stress that makes you ask yourself:
Am I doing the right things?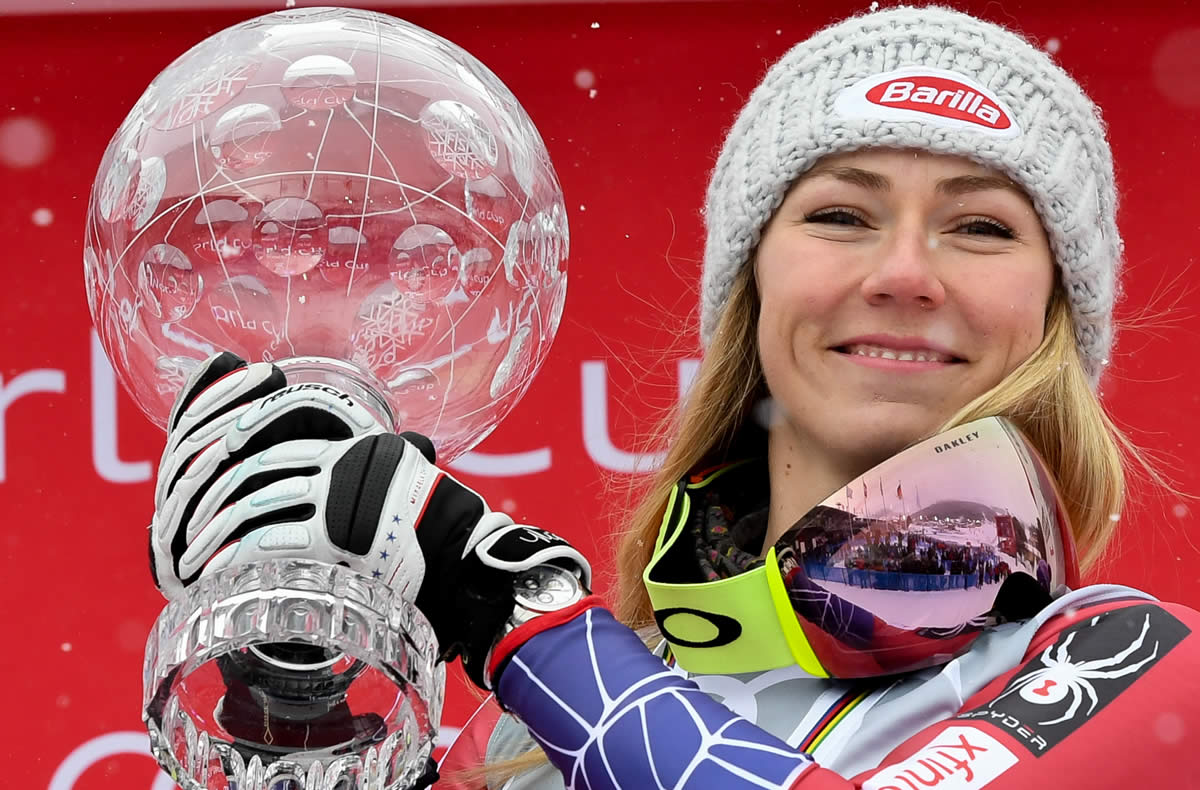 So one day you rest instead of training, or vice versa, and two weeks later you find yourself feeling the weight of that choice during a workout.

Snowball effect.

And you regret it.

The truth is that one good day does not eliminate the risks, the unknowns, and the fears you face as a skier, nor does it lighten the workload required to stay on top.
"Now she's back!"

It is superficial to think so, because only those who have first-hand experience of those difficult moments can fully understand how much it costs and what the result is really worth.

You think the race is the glamorous moment in a skier's life.

It is.

And at the same time it isn't, because 67 victories, if I add them all up, account for just over an hour and a half of my life, during which my skiing was exceptional.

But an hour and a half is nothing compared to all the time I've spent skiing, and it's easy to forget this.

In skiing, the variables are infinite and must be managed.

The undulations change, the wind and the sun change, the snow and the course change.

And I feel as if I have to learn how to compete in each of these conditions, from scratch, every day I start all over again.

It's like going back to school.

It was nice to win a race again.

Like a collective embrace, part joy and part relief.

I've always been like this. The more pressure I feel, the greater the relief after a good result.

This doesn't seem to have changed, and I don't think it ever will.

I rarely feel joy at the end of a race.

There are too many emotions and too many things happening as soon as you cross the line, and it's impossible to process everything on the fly, or at least fast enough to feel happy in that moment.
How do you feel?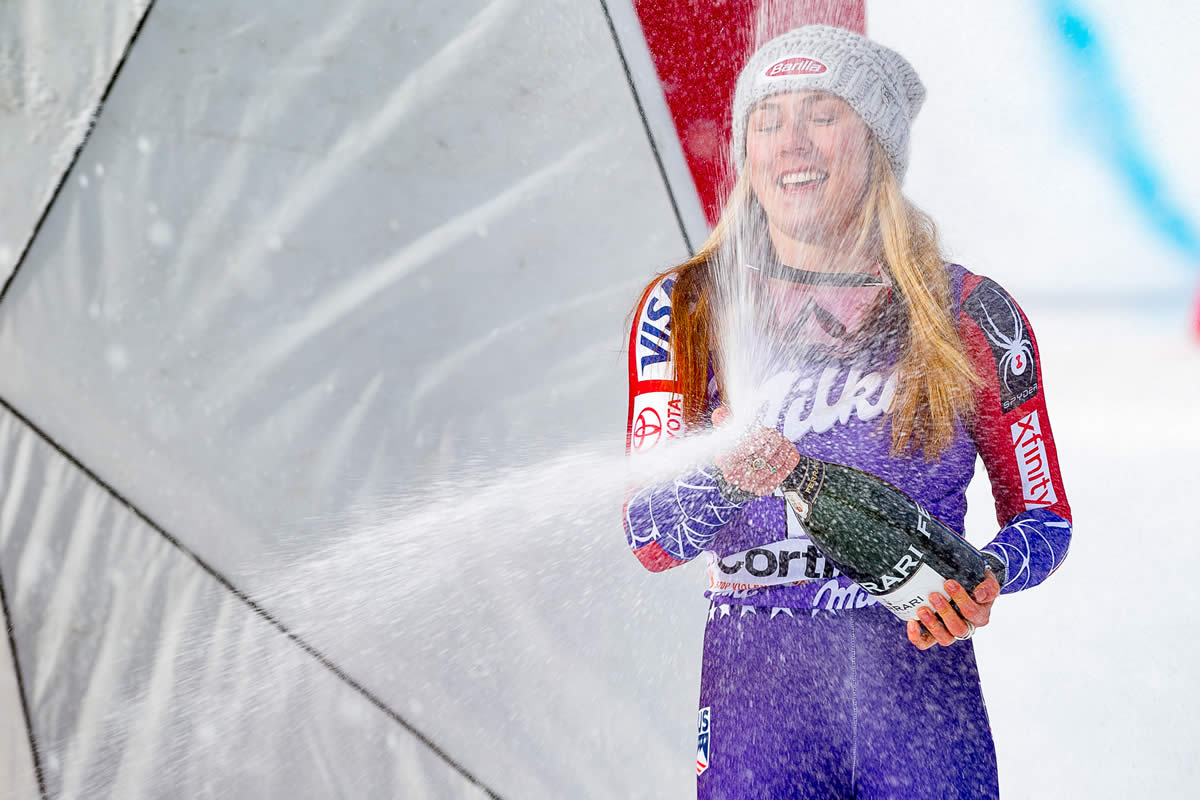 It's a hard question to answer, and it's the first thing everyone asks you after a win.

I'd like to say
"I don't know"
.

In sport, happiness is a privilege that lasts only a moment, a fleeting moment.

Short seconds of lucid joy experienced while trying to make the perfect turn in a run.

Or when I ski alone, without a race-bib, while thinking back on a race that went well.

My moments, lived away from the spotlight.

The spotlight illuminates.

But if you get too close it can also burn, and I'm still learning to maintain the balance between what is
only mine
, and what is mine, but also belongs to everyone else.

In some way the European culture is healthier, it's different from the one we have in the States.

The European girls divide their private lives and their sporting lives in a very clear way. They do what they have to, then they put down the phone and get on with their lives.

I find it difficult, because I want to protect what is dear to me, but at the same time I am also enormously grateful for the opportunity to talk about who we are and what we do.

Especially in a year like this one.

How special is it to be here competing, talking about skiing and sharing our stories while the rest of the world is in stand-by?

While a pandemic is isolating people in their homes, our sport is about sharing.

The price to pay for this is more than acceptable, even with the knowledge that the person and the athlete can never be fully reconciled.

It is a constant struggle, where you risk falling down on one side and remaining there for ever.

There is no clear line that separates them.

There are some things that bring me back to earth, like family, friends, or skiing without anybody watching me.

I am not an athlete today and a woman tomorrow. I am always both, but it is also true that when one in particular prevails over the other, I feel happier.

And today that is enough.

It is enough to feel good, it is enough to feel in the right place, regardless of results and successes.

It is enough to feel serene and to work with a smile, aware that today was today, tomorrow will be tomorrow, and the next day will be different too.
Mikaela Shiffrin / Contributor