8

MIN
Before me.
After me.
The 'Attacking Vikings' existed before I made the national team and there is no doubt that they will still exist when I retire from competition.
When the great champions from the '90s – Lasse Kjus, Kjetil André Aamodt and Ole Kristian Furuseth – made their debuts on the World Cup circuit, a legacy was created that we seek to preserve and bequeath to each other, like a sacred artefact, aiming to nurture our shared philosophy of life and sport.
It's not a collection of prohibitions.
It's not a code of behaviour.
It's not a set of rules.
Being part of the 'Attacking Vikings' means embracing a culture. It means becoming an important part of the group and sharing our vision of teamwork, because for us a team is inevitably a family.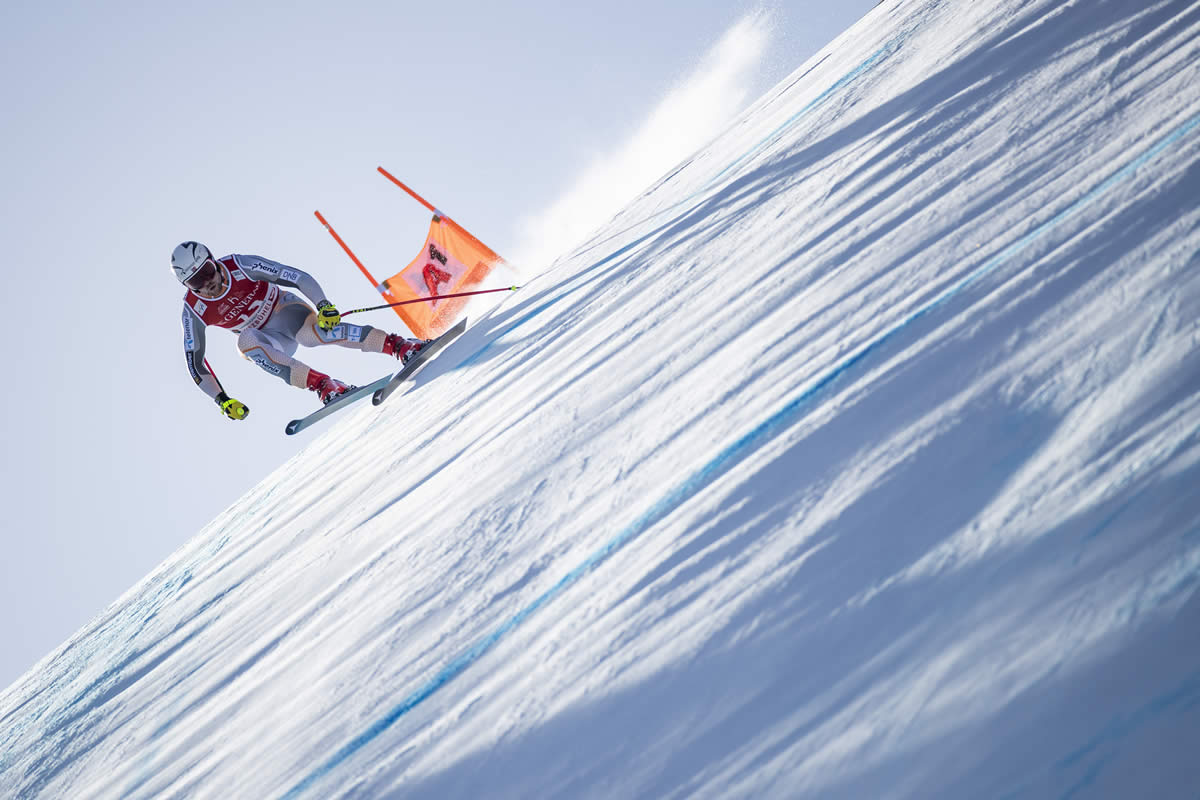 I got my first pair of skis when I was just three years old and I immediately began to go up and down the hill opposite to our house, in Bærum.
Up and down, up and down, over and over again.
My earliest memories are of my whole family skiing with me, because snow was, and is, a source of joy for everyone – a common denominator that united all of us. No words were needed, because its beauty spoke for itself.
That's how it works in the national team as well.
From one family to another, without forgetting where you come from and where you're going. From my first time in the team, and in all the following competition seasons, I've learned that being part of the 'Attacking Vikings' means carrying a weighty responsibility, a real one, which the older skiers hand down to the younger ones.
Without exceptions.
Without interruptions.
You should always work with a smile on your face, even when the vicissitudes of life force you to do it wearing a mask.
The team always comes first.
And it's not mere rhetoric.
As a child, and up to my early teenage years, I used to both ski and play soccer, until Italy helped me make up my mind.
I participated in, and won, the Trofeo Topolino – a competition in which all the greatest skiers have made their international debuts over the years.
So, when I got back to Norway, with the passion inspired by that victory, I was spurred on to devote myself to skiing and quit soccer.
I still love soccer and I still watch games when I can, and leaving my teammates back then was painful. I thought I would miss the locker room atmosphere, but luckily I found out that alpine skiing is a team sport too, not an individual one.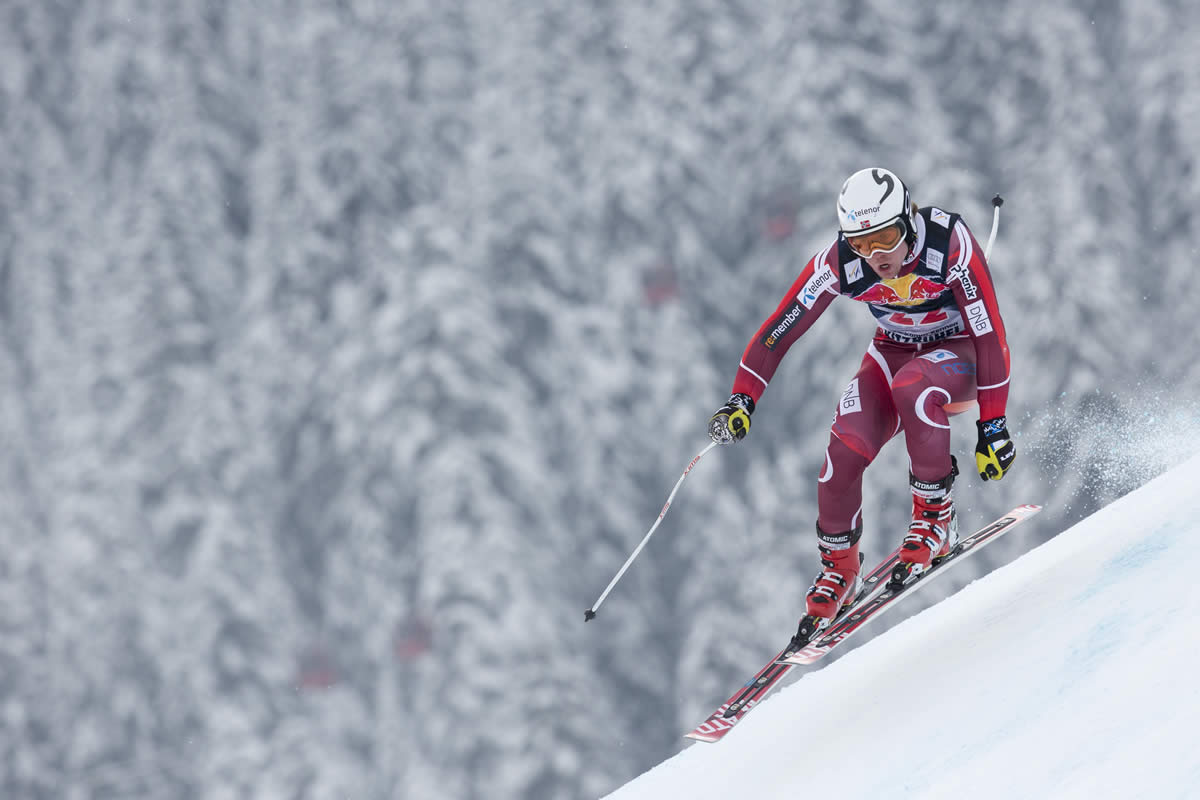 In alpine skiing you are alone for two minutes.
Half an hour, at most, if you consider everything before and after the two minutes of the race.
Without your team guiding, supporting, encouraging and comforting you, you have no hope of achieving a great result, not a hope in hell.
Alpine skiing is a team sport – the more I say it, the more I feel it, and the more I'm aware of it.
You travel together, live together, you share experiences, training sessions, efforts, risks, fears, joys and sorrows, with the sole aim of defending your flag and trying to live up to the achievements of those who came before you.
They are the reason why we became skiers, and our biggest ambition is to become the reason why, in the future, someone else will take our place.
When I cross the finish line and I know I've achieved a great result, there is only one thought that always pops into my mind – we made it.
This thought always pops into my mind even when one of my teammates wins because, even if everyone is responsible for their own mistakes, we all share the same feeling after a race, whether joy or sadness. Just like when I was a kid on the hill skiing with my family.
Besides the overall title
, and with it the great experience and the consistency I had both at a technical and a physical level during the whole year, my best memory of the past season is not a victory, but rather my second place at Kitzbühel, because I stood on the podium with Kjetil. It's always a great thrill to see two of us on the top steps of the podium.
That's what feeling part of the 'Attacking Vikings' is like. It's more than just being part of it. Together we succeeded in creating a positive environment with a shared culture, and in preserving for the next generation the legacy that was passed on to us.
Today we are faced with a huge challenge, because we are no longer living as we used to. My quarantine period started when my trainer called me to tell me that I had officially won the overall title. It's always been my biggest dream and after it was official, I could finally relax and feel the warm embrace of my family.
The life of a skier may seem crazy. You are always on the move from one hotel to another, from one bed to another, from one aeroplane to another, all over the world. Skiing, however, is our job, and each of us must be strong enough to look at this life from a different perspective, as if it were normal, because, in the end, it is normal.
The upcoming season however won't be a normal one, and there is considerable uncertainty about how things will pan out with the World Cup. It's precisely in this scenario, however, that we need to be creative, and the support of a team, which is like a second family to me, will help us all to find a new balance.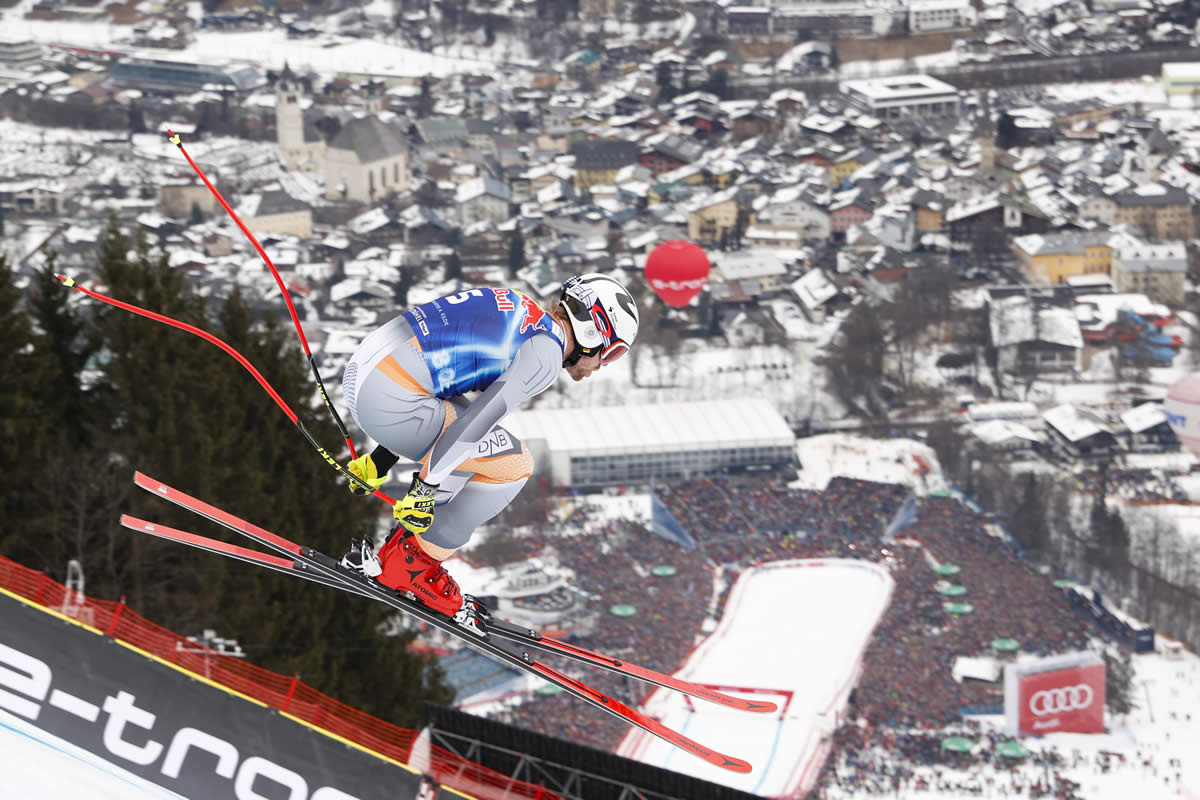 Next season there will also be the Cortina 2021 World Ski Championships. This type of international event is always the most stimulating as well as the toughest.
Everyone gets there in good shape, everyone looks for a great achievement and what's more, home skiers always have an extra dose of motivation.
I'll face it as usual – at full throttle, without making any calculations. I won't give priority to any discipline. I'll step into the start gate with the same hunger for each race. I'd like to stand on the podium in the speed disciplines and do my best in the combined; who knows, maybe I could get a good result in the giant slalom as well, because anything can happen in that race.
What I'm already sure will happen is that I won't be there alone, neither in Cortina, nor in any of the other venues next season, because I'll always have a great team at my side; a team in the true sense of the word.
I'm so proud of this culture that the greatest ambition I have is to be a part of it and do my best to try and hand it down to the next generation. Behind the titles, the Cups and the medals, as well as the failures, the injuries and the mistakes, there is something great – the 'Attacking Vikings', who existed before we made the national team, and who will still exist when we retire from competition.
Aleksander Aamodt Kilde / Contributor