11

MIN
Everyone says they have a dream.
Sophisticated, or simple.
Unrealizable at the beginning or perfectly aligned with your own natural talents, the direct consequence of a path that fate has laid under your feet.
Dreams of greatness, dreams of peace, or dreams of happiness, which are undoubtedly the most complicated of the three.
Dreams that first become objectives, and then obsessions and finally regrets.
Dreams left on the highest shelf, which are covered with dust and disappear under the veil of time and the harshness of everyday life.
Public dreams, paraded and shouted from the rooftops, tattooed or posted, painted, and sketched on the side of a subway car.
Dreams protected with extreme jealousy, the last stand before giving oneself completely to another human being; secret and extremely secret dreams, which, if touched, could even explode, like a soap bubble barely stroked by an absent-minded finger.
Everyone says they have a dream, and everyone has their own.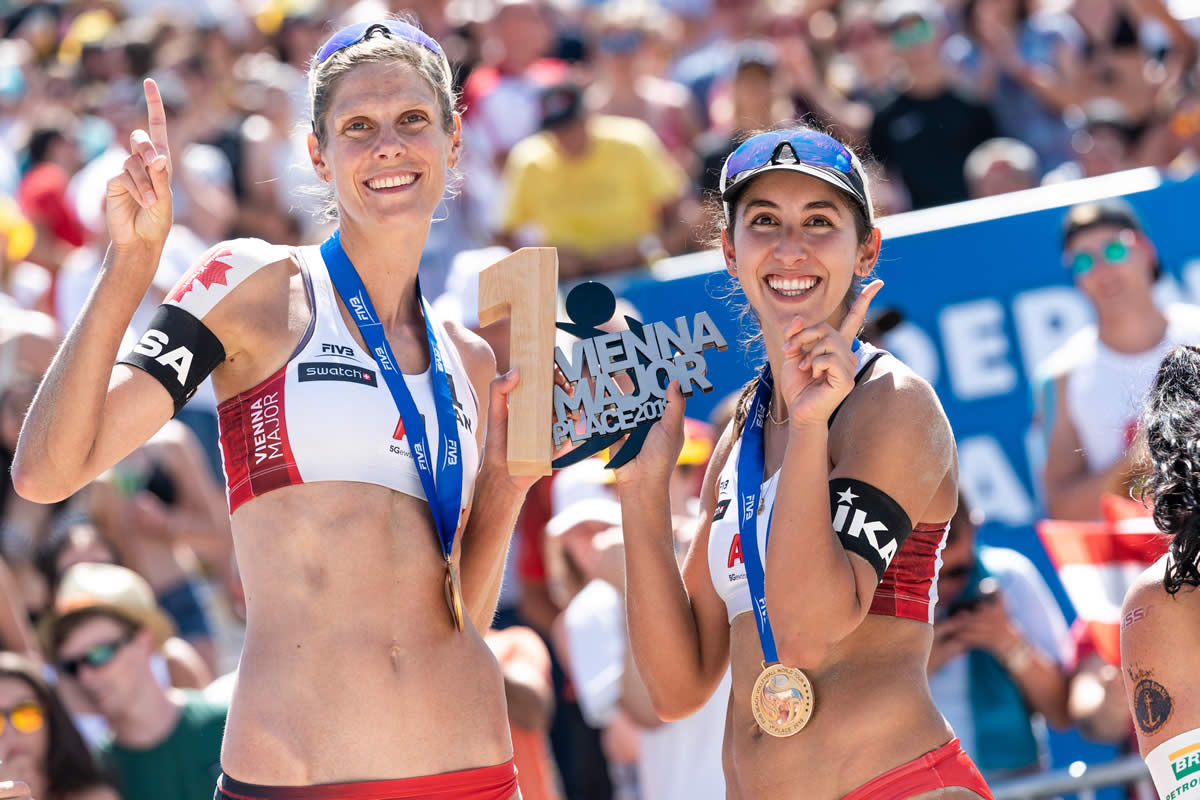 Some, for example, dream of traveling the world.
Yet, there is a big difference between visiting a place and really knowing it.
Canada, United States, Italy, Korea, Brazil, China: in my indoor years I played in many distant places, so far from home, doing everything possible to fully experience the most authentic culture of those who were hosting me.
Even in a protected and muffled environment, like that of a team of professionals, in 9 months, if you want it, you will always have the opportunity to be more than just a tourist.
Different cultures, different lifestyles, different food, and habits have taught me to always look for a new perspective on things, and to do my best to be a good teammate.
Wherever I went, 90 percent, or almost, of my colleagues were born and raised right there, within the borders of the country they played in and I always forced myself to find something consistent, which would allow me to take a step towards them before they came to me.
The language has been my Trojan horse. North Americans have a bad reputation for never wanting to adapt to learning another language, as English is everyone's language now. But I made it a point of pride, an essential goal for my work, and that's how I learned Italian, Portuguese, and a little Korean and Chinese, at least enough to buy groceries and use their currency at the supermarket.
I remember that, when I arrived in Conegliano, I spent all my free hours between the training sessions in the library, because I wanted, by all means, to learn some grammar before trying to say anything in a new language. After a little over a month, from one day to the next, without anyone expecting it, I started to answer everyone in Italian. The girls immediately went crazy and our relationship exploded in all its beauty thanks to that gesture, which showed them how important it was for me to understand them, even when they weren't talking to me.
Some people, therefore, dream of traveling the world and making the most of every single journey.
But I'm not one of them.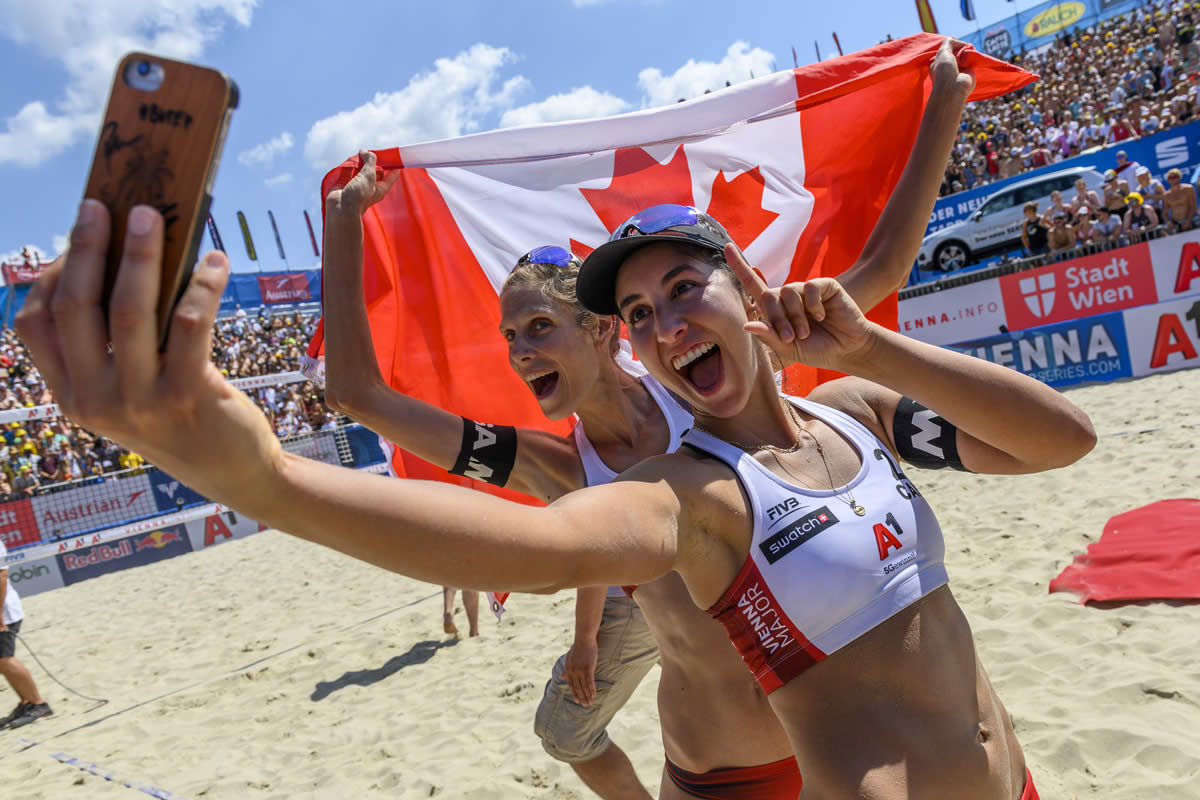 Others dream of climbing to the top of their work field.
To move up.
I was born in Canada and our sporting heritage is closely tied to winter sports. Skiing, hockey: it's hard to think of becoming a high-level volleyball player, or at least it was when I started playing.
I have seen many of my compatriots accept mediocre contracts, to play in leagues that would never have made them better athletes.
Comfortable choices, safe choices.
But I, for myself, wanted more.
I wanted to play in Italy, and then in Turkey.
I wanted to test myself in the most difficult championships, against the best opponents, to see how high I could reach with my own strength.
It hasn't been easy at all, and I also had the evil habit of joining a team the year after the best opposite hitter in the world had left, and it was up to me to replace her. It happened with Taj Aguero in Italy; it happened with Sheilla in Brazil.
But over time, with training and a little courage, I made it to the top, becoming one of the best-paid players of the entire field, winning championships, cups, and individual prizes.
A feeling of power and strength that I felt by the net, and that no one can ever take away from me, even now that it is only a memory.
I have always had a clear vision of my professional path, a direct line from the beginning to the top of my sport, which I made my own, embraced, and then walked through.
Many today dream of making a career.
But I am not one of them.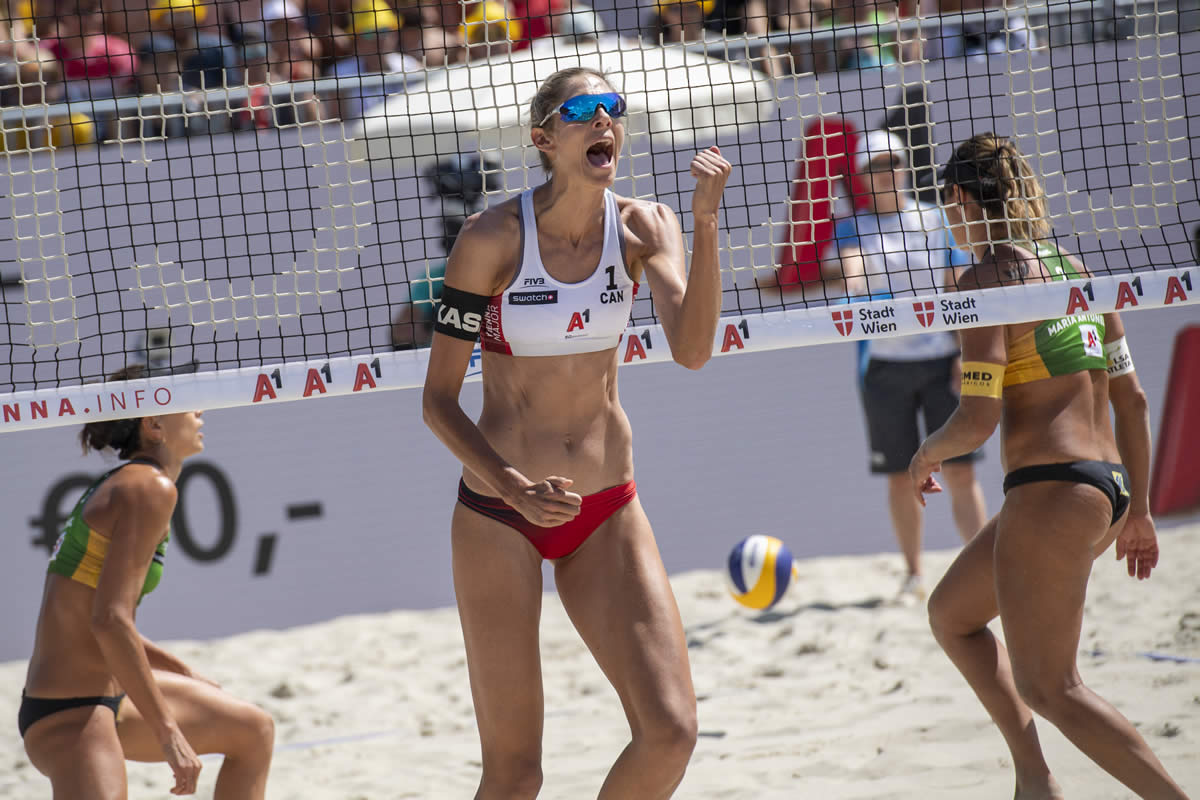 For many others, however, the greatest dream is to be able to express themselves and their personality, which is an even higher mountain than making a career.
I am, by nature, extremely shy, even if you probably wouldn't think so just watching me on the court. On the court I shout and yell, I jump; I play with fire inside me, which leads me to be physical and vocal in what I say, but outside the court all this stops immediately, taking me back to my bubble.
In an indoor team, there are 12, 16 heads and big personalities bumping into each other, and everything is normalized behind the strength of large numbers. Someone's exuberant temper is silenced by the strength of the group, all opinions flattened behind the most popular ones, and you don't have to get along with all your teammates to make things work.
Beach volleyball wasn't in my original plan, not even in a million years; but when it arrived, I discovered a completely new environment in which I was forced to come out and express my whole personality on and off the court.
The fewer people on a team, the greater the care that the individual has to put in to go far.
And the beach volley team is the smallest in the world.
Two people, who are individuals and at the same time also a perfect mechanism, who are capable of surviving difficult moments and misunderstandings, without having the chance to use the weapon of indifference to protect their quiet life.
Everything I say and express on a beach volley court, today, I say it to a single person, and she must receive, welcome and process everything. It is a delicate balance that has allowed me to discover every corner of my personality, even the most hidden.
But that wasn't my childhood dream.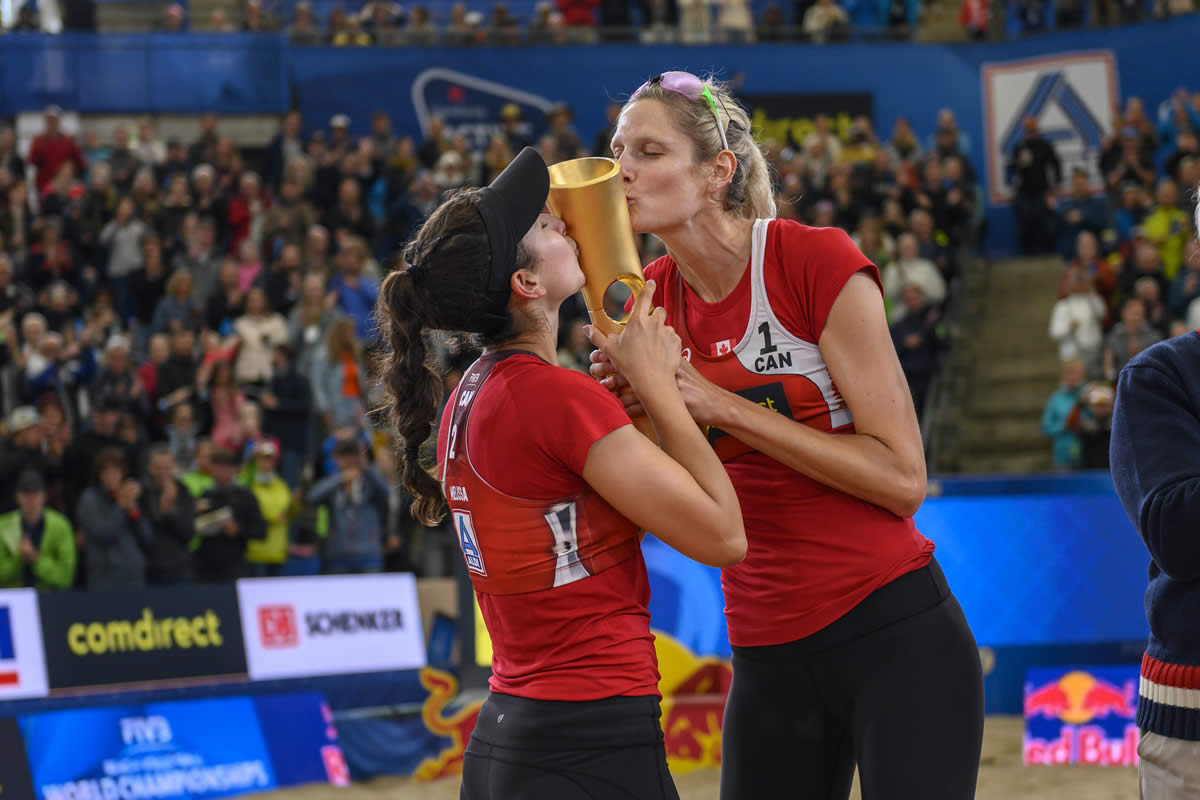 My only, big, dream was to go to the Olympics.
And, possibly, to do something big under their shade.
Our indoor national team had not qualified for the 2012 Olympic games in London; I was 26 years old then and the 5 circles desire had been burning within me for at least 20.
I said to myself: "it's now or never" and so I gave beach volley a try.
For 5 years I kept up with the dual career because I was not ready to give up everything I had built in volleyball.
In 2017, after the Olympics in Rio, in which I did participate, but without collecting as much as I wanted, I changed my partner and from the very first workouts with Melissa, I felt that there were the conditions to try to fulfill my biggest dream.
During the following season, in September, I returned to Italy for the beginning of the championship, but during training I couldn't think of anything other than beach volley and the fact that I should have been at home, with Melissa, working every day on our mechanisms. Halfway through the season, in January of 2018, despite being devoured by doubts, I made the hardest decision of my life, leaving volleyball for good.
It was the first time I had left something unfinished and I couldn't help but wonder what it said about me to have abandoned a project prematurely.
My team was not happy about it.
The national team was not happy, and they dismissed me with a simple "Ok" when I told them that after 12 years, I wanted to abandon the group.
Many people criticized my choice, even more were those who predicted a definite failure, because an opposite hitter "can't pass the ball" and because "indoor players, without a coach, cannot be on the court."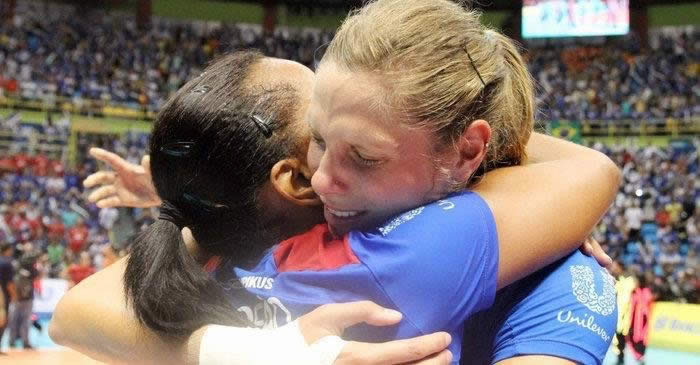 Over two years later, even if halfway through a strange season for everyone, Melissa and I are first in the world ranking and we are counting down the days that separate us from the Olympic Games in Tokyo.
The memories of my career in volleyball are in a place of my own, which I can visit whenever I want and so are those of my travels, of my teammates, and of my personal growth.
I no longer even hear the echo of the words of those who had doubts about me, and in my corner, there are my lifelong people, the most special ones.
They say that those who leave the most beaten path, know what they are leaving behind and do not know what they are going to find, yet everyone has a dream they're pursuing, whether sophisticated or simple, which is always worth the price of a revolution.
Sarah Pavan / Contributor