8

MIN
"Hey Fanny, would you like to go to the Olympics?"
"Ehm... yes. Sure! Why not!?"
Here it is! It all started like this, more or less, with one of the simplest and most casual conversations of my entire life.
I was 14, it had just been announced that ski cross would enter the Olympic program starting from Vancouver 2010, and my father, with his usual vision, was already looking ahead.
He and Mum have always been very patient with me, because it wasn't easy to keep up with me when I was little. I started walking when I was only one year old, and if they didn't lock the doors of the house, they would often find me clinging to the handle, ready to open it and disappear over the horizon.
Once, while I was at the supermarket with my mother, I sneaked away and went to the village school, telling everyone that I was there to pick up my older brother.
They gently told me to wait "because school isn't over yet, sweetie ", and then they called my mother, who worriedly came to pick me up.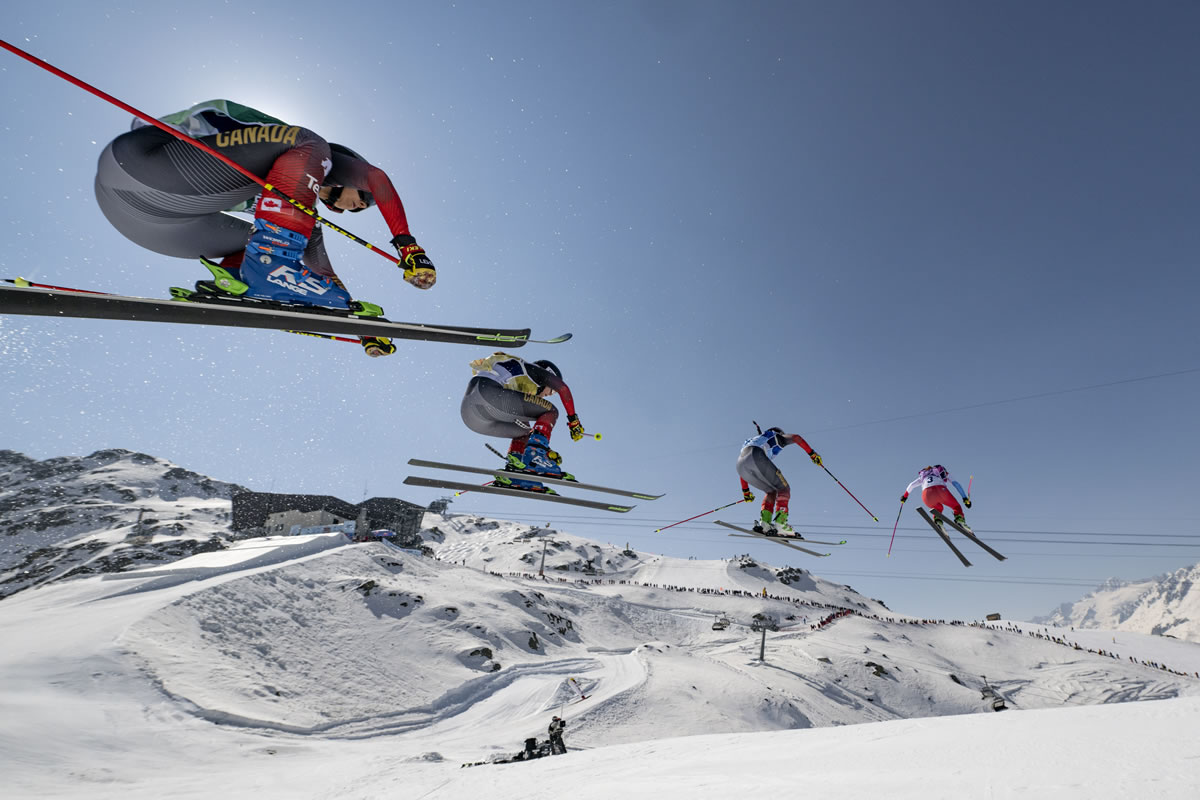 I've always been like this: hyperactive, independent, curious.
Sometimes even mischievous.
In our first house there was an old metal stove where I would warm up from the winter cold as soon as I got home, and I remember that after ski lessons, sometimes we brought a few snowballs with us, to melt on it.
Our own little sauna.
Sport has always been there.
The snow has always been there.
And our parents have always understood this.
Everything started from trying to keep up with my big brother who is 4 years older than me. He was a freestyler and did all the jumps and tricks and I used to follow and try to do the same.
We grew up loving the cold weather.
The mountains have been our playground since we were born.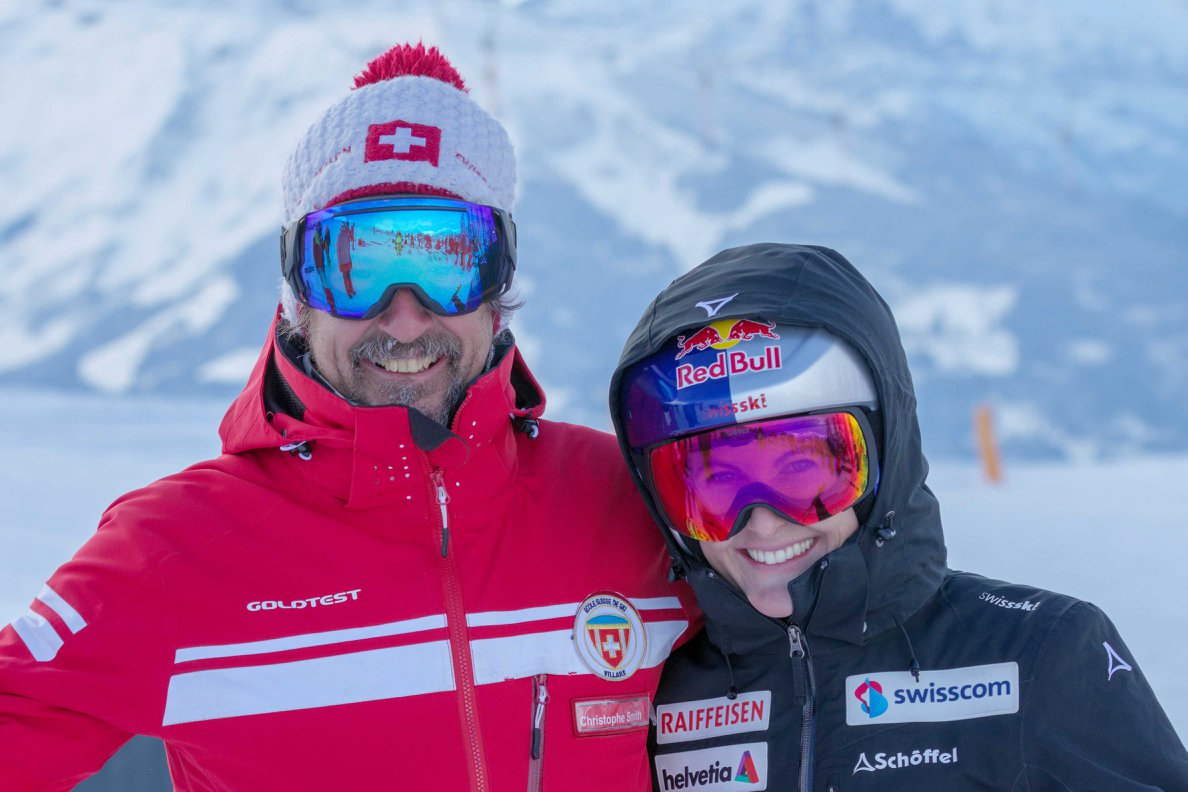 And the ski club was where we spent our afternoons, as much as school was our morning's duty. I loved the afternoons because it was fun and easy for me.
On the other hand the mornings were harder.
I struggled at school with dyslexia and dysorthography.
But I wouldn't change it because it taught me so many things that have helped my since: not to give up a fight, how to work hard, that if you keep trying you can succeed and these skills have helped me every day.
The classroom was not a place I enjoyed being but on skis I always felt at home.
And the day which I felt more at home than ever, was the one when I tried ski cross for the first time.
It seemed made for me.
Pure competition, with that feeling of challenge, going down side by side with the others. The feeling of elbows touching, the adrenaline rising.
Having to calculate your own trajectory and, at the same time, be aware of the others. The brain has to work fast.
The heart beats.
Reflexes are switched on.
The track is the same for everyone, but everyone can give it their own interpretation, their own thought. The lines change, the ideas change: it's a form of art in motion. And I fell in love with it right away.
I was 12.
At the time, it was a very young, semi-unknown sport, and there weren't many facilities, courses, and opportunities to practice it.
Ski cross was in no way comparable to alpine skiing, it was a small hole in the freestyle discipline. Something distant, curious.
For some people, even meaningless.
Nobody young, or old, dreamed of becoming a great champion of the discipline.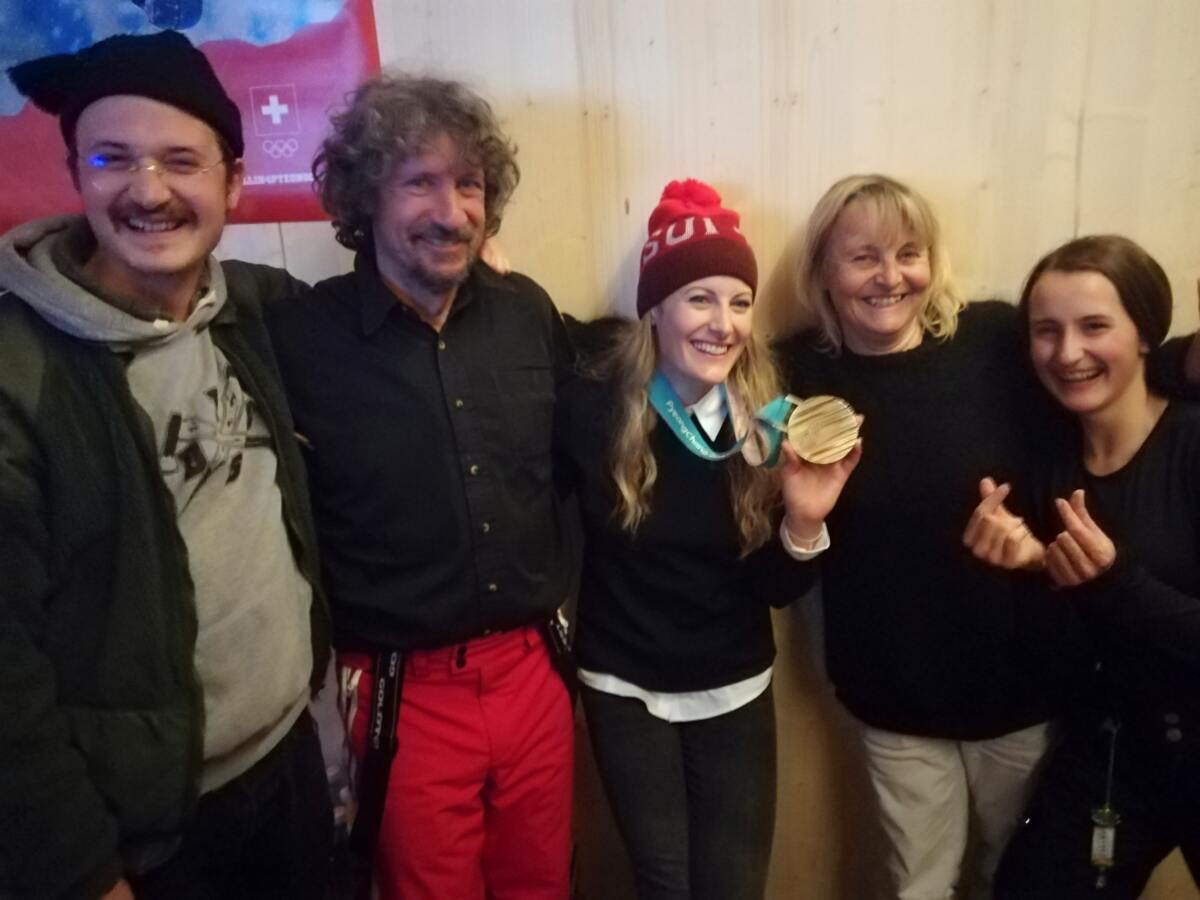 I immediately liked it so much..
The first time I tried a course it was like a light went on.
This is what I was made for. Before I had never had a thought of becoming a professional skier, I just skied for fun because I enjoyed it.
But now I could see a future, I could see what I was going to do: I could create my dreams and goals.
Without worries about a career, without fears.
And that was my luck.
Two years later, it was announced that ski cross would become an Olympic sport, and this changed the perspectives of many kids, including me: what I dreamed of doing was now a reality.
My parents saw my passion, and believed in my ability, and did everything possible to allow me to do it.
Mum was a teacher, plus she had to take care of my younger sister, so she couldn't travel for competitions or training.
While Dad, on the other hand, had greater freedom at work, and he always managed to organize himself to take me around.
The Swiss Federation had no money for ski cross, so he managed to find sponsors and a coach. He created a small team for me.
My parents' goal was to help me find my path and to be happy.
They did everything they could to help me make my dreams come true but they gave me all these opportunities without pressure.
From my side, I always wanted to give my best to prove we had made the right decisions.
"You go. Have fun. We'll see what we can do", he always said this, with the simplicity of someone who does things out of love and not to get something in return.
Always believe: this was their motto.
There was always light, joy, lightness happiness in the house.
They were there, but they also left us free to make mistakes, to learn our lessons on our own, to give up what we no longer wanted.
They have always seen the beauty in everything, and taught me to do the same.
At 16 I left school to become a ski cross pro and they always supported me, even though the discipline was still so small.
So apparently without prospects.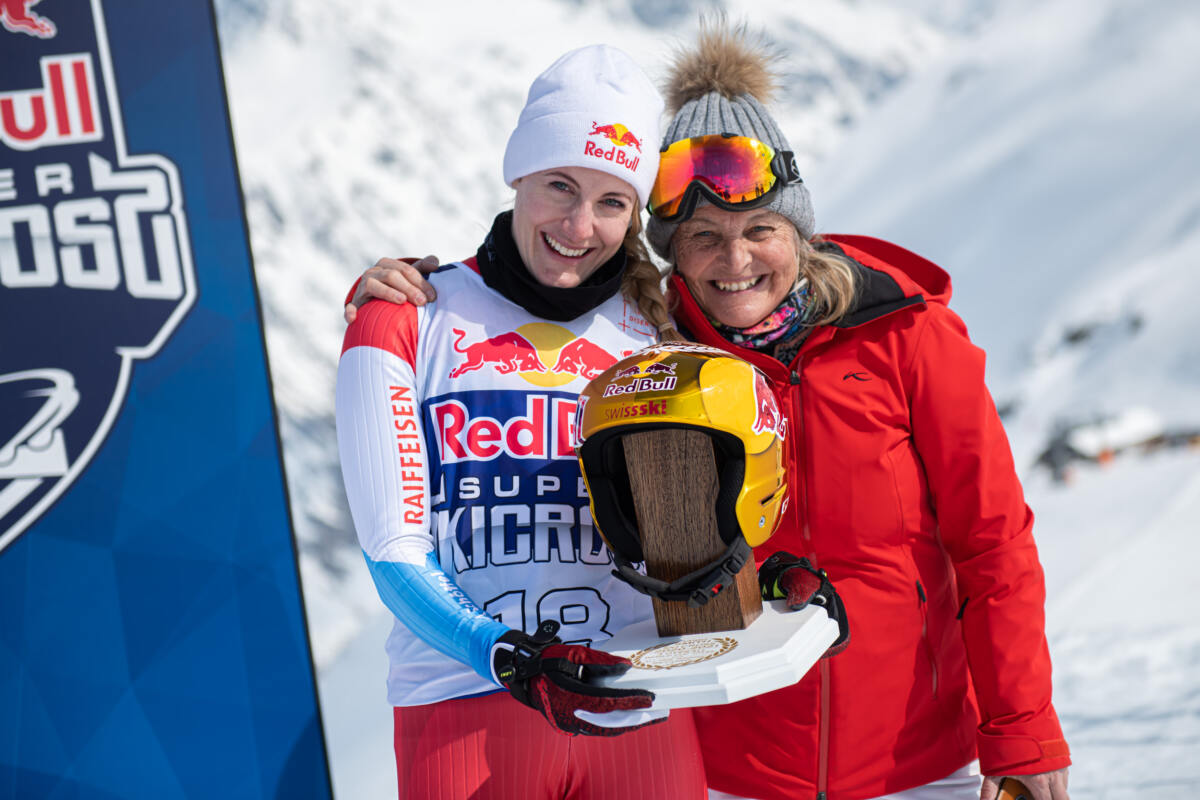 ©Romina Amato Red Bull
I've been on the circuit for many years now, and I've seen it transform, change, grow. I was a guest, then a companion and finally a protagonist of the change, of its development.
I'm proud that I believed in it, at least as I am grateful that Mum and Dad believed in me, and invested time, money and love in my happiness.
After the first edition of the Games, which was like the end of a long family trip, I started to feel it more like "my" thing, and less "ours".
After all, their great dream, that of seeing me happy and fulfilled, could be said to have come true.
But, even after four editions of the Games, in a corner of my heart, I continue to feel the warmth of their desire as well.
The responsibility to represent them.
To take them with me.
And, usually, it comes in the form of a deep familiar voice, whispering in my ear: "hey Fanny, always believe."
Fanny Smith / Contributor