10

MIN
S
port taught me a lot, but it never prepared me for what would come after.
Many things have changed in my life since I retired, and I am still trying to figure out what I like and what don't like doing.
Sometimes I feel as if I've just finished high school and that I have an infinite number of possibilities ahead of me to choose from.
Even if I've achieved great results with skis on my feet, outside the bubble of sport all the successes earned boil down to just a nice business card.
You always have to be ready to learn new things and accept the fact that new beginnings have to be approached one small step at the time.
Baby steps.
And that's not easy when you've spent most of your life going at a different speed.
It took me some time, but sport has also taught me a good work ethic and today I am very happy with where I am in my life.
Among the things I am experimenting with in this period are also the adventures behind the microphone, where I comment on the races of the current season.
It has been a lot of fun and I've truly enjoyed it, despite the early mornings, although I would have preferred doing the commentary on the spot, to be able to catch all those little nuances from the side of the track, that only an experienced eye and a lifetime of skiing can detect.
A ski that hits the ground, the hardness of the snow, a cloud that partially covers the sun: often, the secret to understand sport is contained in these intangibles, that are ephemeral and silent, but which make a difference, especially in those disciplines where a blink of the eye can make the difference between winning or losing.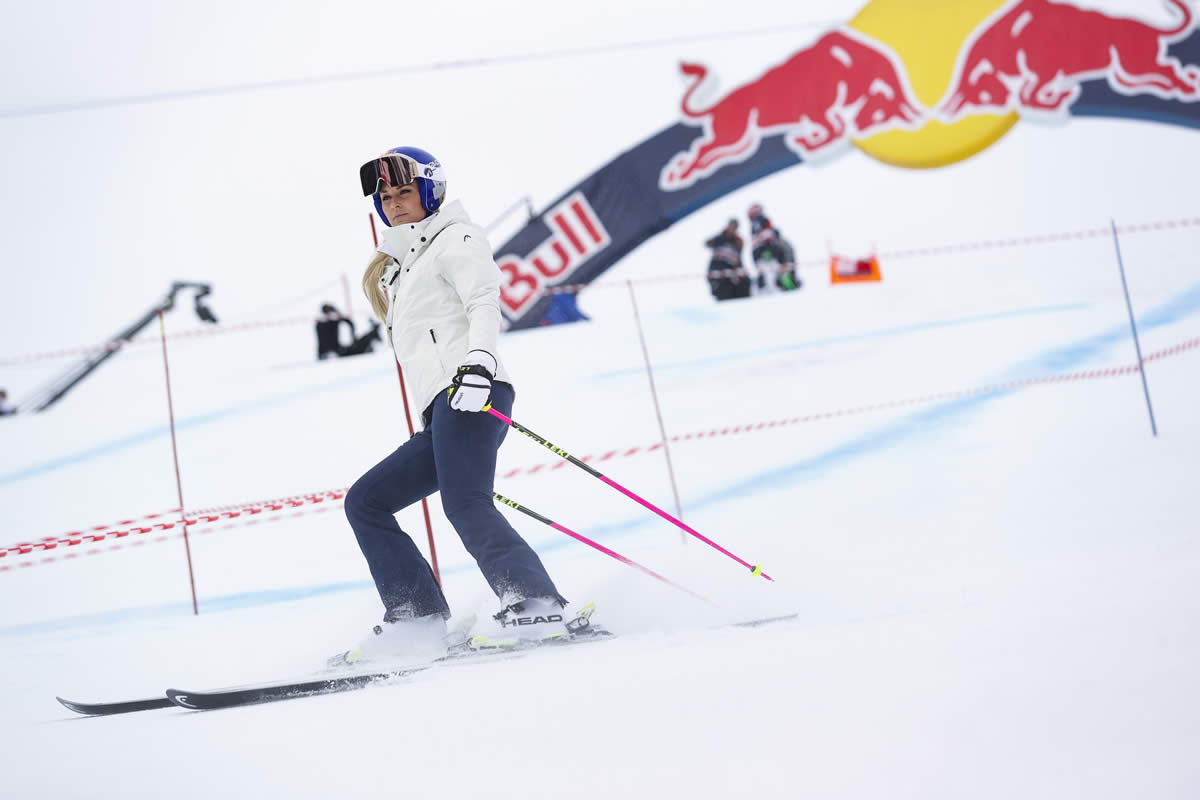 I would have liked to experience them in person, because the emotion would have been completely different, but it was still nice, for a moment, to feel part of the circuit again.
Part of something that, after all, I have never abandoned and that, I am sure, will never abandon me.
Even today I am in contact with many of the girls on the circuit, I follow all the races, I get excited and despair for them, from my sofa at home.
For a while I missed the competition, but now that I have found peace I can enjoy a different angle of the narrative.
During the course of my career I have always been very open to the media, because it is an important part of my personality.
Over the years I believe I have done a good job of balancing the professional and personal aspects of my life, without hiding anything about my personality and at the same time without ever revealing too much about my private life.
I have never pretended to be someone I am not, and this is already a success.
Sometimes too much honesty doesn't pay off, but when someone didn't like me at least I had the certainty of not being liked while remaining true to myself.
As an athlete you are always a little biased, and critical, towards those who, by profession, are called to judge your performance.
They are keeping warm inside, behind a monitor, you are the one on the track going a 100 per hour.
But when you find yourself on the other side of the fence, you realize how expressing an opinion in such a short time is really complicated and how the paradigm changes compared to when you were wearing a bib.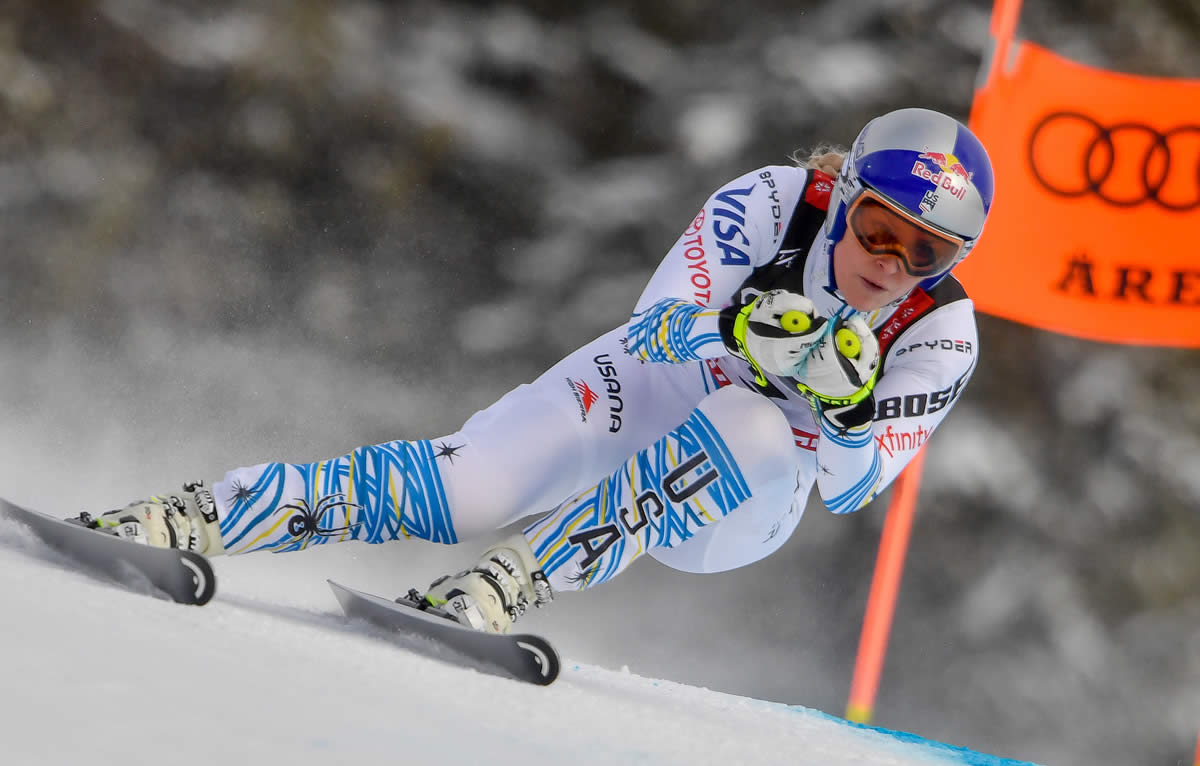 It is an important part of the game.
It is an important part above all in a season like this, in which the pandemic is putting a strain on all sports and on the normal proceedings of the championships.
To see how skiing has been able to host all these events and continue to compete is truly amazing.
However, it will remain a unique, unprecedented season.
It doesn't surprise me, for example, to see so many injuries because no athlete has been able to complete their usual training this year.
Training on a glacier and then racing on the snow in Kitz are two very different things, and when you're always on the edge, these details make the difference.
It is also strange to see the finish areas without an audience or with only a few dozen people, but the simple fact that everything is taking place in an almost regular manner is the perfect picture of the quality of the people you find on the circuit, and it is a good omen for the future of skiing.
And in the very near future of alpine skiing there are the Cortina 2021 World Championships, which, for me, will be a truly special event.
When I look back I realize that I have many Cortina moments in my career, and that is why I feel a very strong bond with the tracks and with the people there.
There, I broke the record for World Cup victories, crowning a dream weekend with three wins in three days. My parents were in the audience, and my mother in particular, who, during my many years of traveling and competing in Europe, only managed to see me ski a couple of times.
I will never forget the emotions of that day.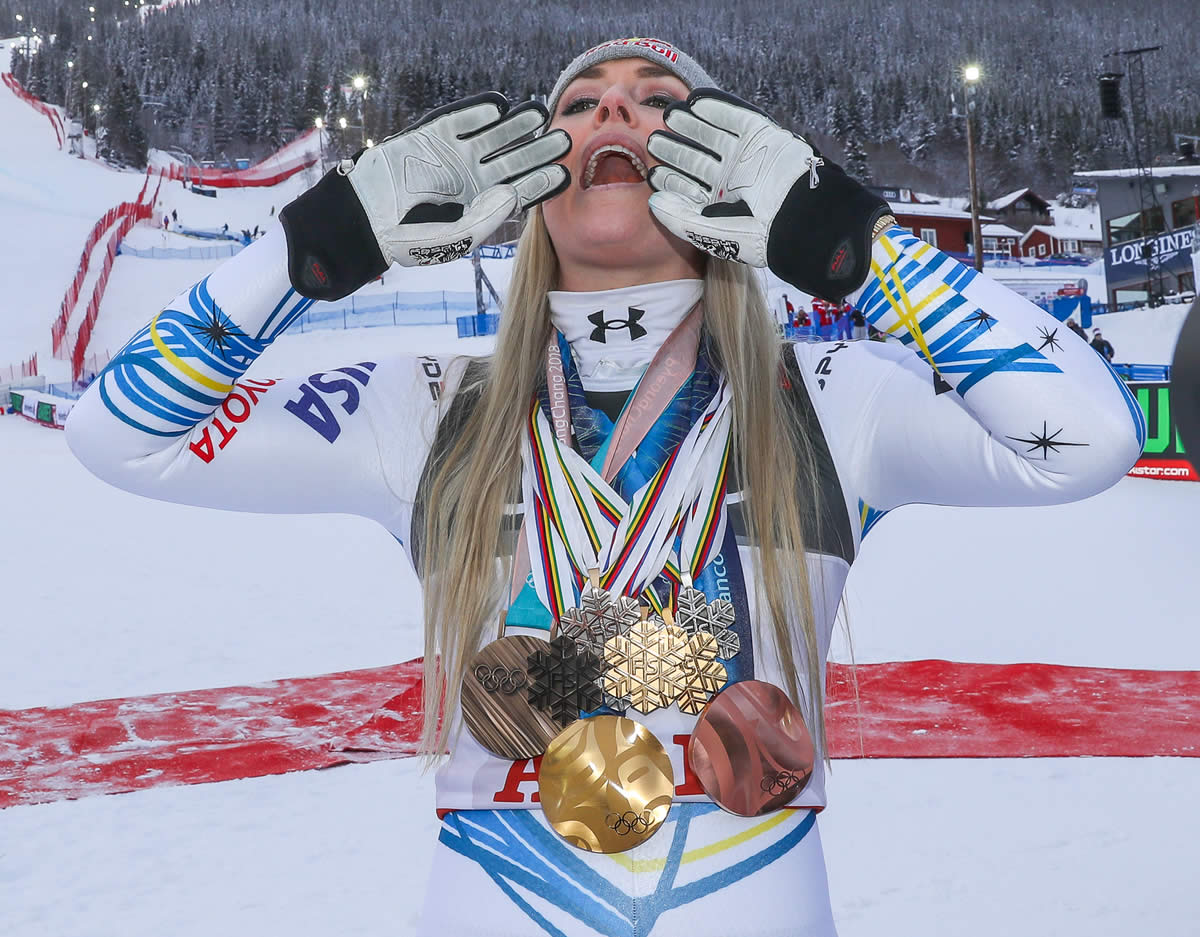 There, I also gave my last goodbye to racing, with that special hug from Sofia and the giant bouquet of flowers.
These will be my first World Championships as just a spectator and the fact that they will take place in Cortina will make it difficult for me to hide my nostalgia.
The best of the world of skiing is expressed in these great events, with all the athletes, all the professionals and all the media attention concentrated in one place.
It's exhilarating and hard to manage, as it should be.
At the beginning it was very hard for me to find the right formula to be ready for the World Championships.
In the World Cup I competed in five different disciplines, and I had to balance my physical and mental energies to be ready for the most important stage of the year.
You find the World Championships there, in the middle of a season during which you are already fighting for the Specialty Cups and for the overall ranking. It is important not to lose sight of the big picture and at the same time focus your preparation for those races, which are worth important medals.
At the beginning of my career, I struggled to manage the pressure.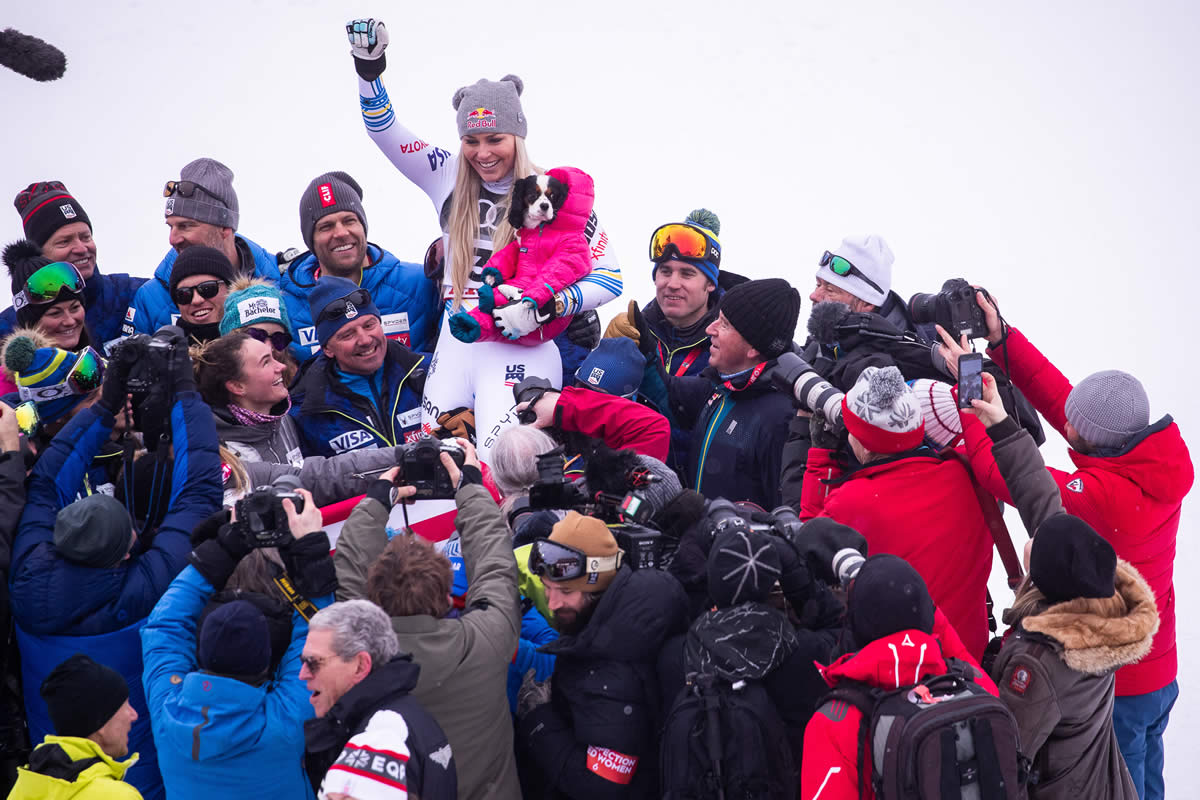 I remember that after the 2005 edition, in which I had achieved two fourth places, I was so sad and angry with myself that I was forced to completely rethink my approach to these events.
The falls, injuries, obstacles and mistakes are what make you a better athlete. Talent is a magnificent gift, but you have to combine it with hard work and patience, because certain important lessons can only be taught by the passage of time.
I have understood that, in sport, if you are not improving then you are getting worse, because the others are certainly improving.
You have to keep your balance and keep learning.
With the passing of the seasons, I started figuring out how to approach World Championship events in the right way, by isolating them from everything else, concentrating all my energies on the single day, on the race, on the track.
And nothing else.
This allowed me to defeat the pressure and go beyond the difficulties, because in the World Championships there is no tomorrow, and there is no ranking to look at.
It's just you, the others and the stopwatch.
This is what makes them special.
And it is this mindset that allows you to do things that you would not have believed possible, like gold in Super-G in Val d'Isere, in 2009, when after the first five athletes a snow storm broke out and I went down with a visibility bordering on the impossible.
It was my first World Championship gold medal.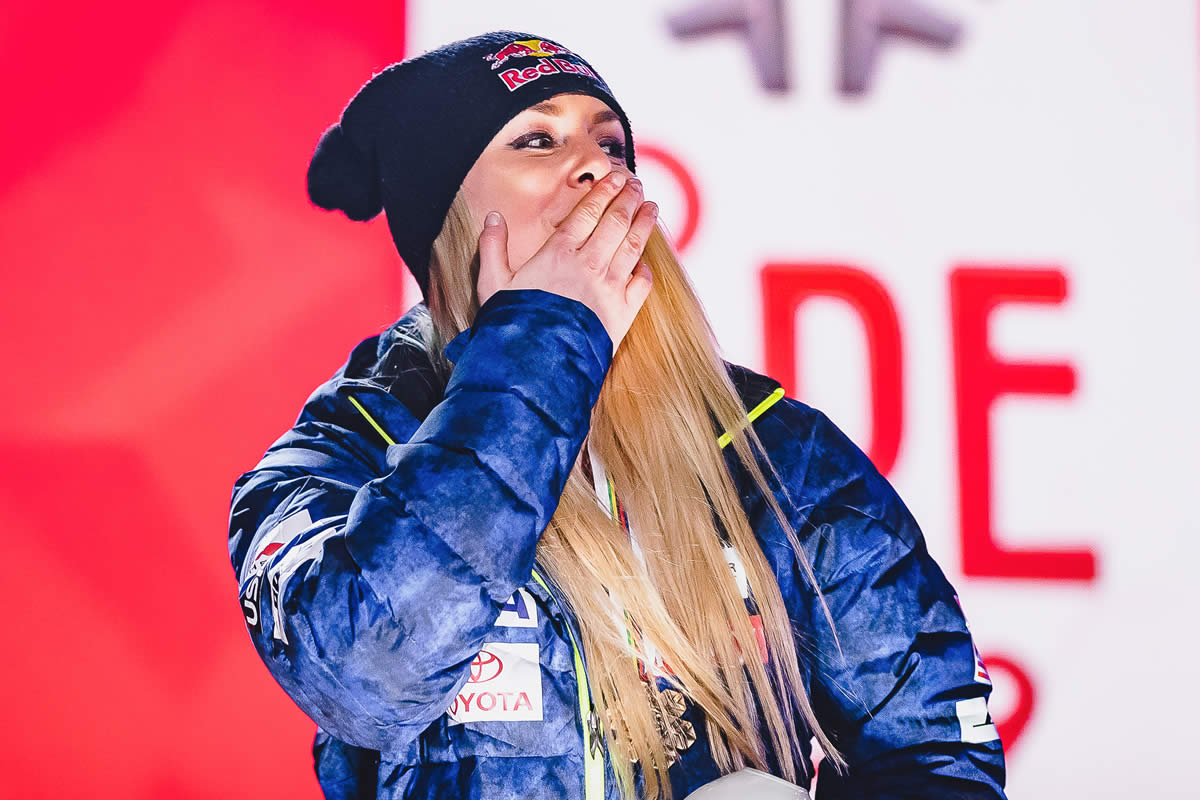 The World Championships are unique, because all the skiers in the world look to those dates with the idea of ​​achieving something eternal.
The obligatory favourites, the outsiders, the young skiers, the veterans: everyone has the possibility of creating their moment of glory.
A perfect race, which no one can ever remove from the honour roll of history.
I expect great things in Cortina.
I expect great things from the Italians, from Brignone and from Bassino, who will compete on home turf and who are getting in shape just at the right moment.
I also expected great things from my unlucky friend Sofia Goggia, to whom I send a big hug.
I expect it from the champions and also from those aspiring to become one.
I expect the usual days of clear light and perfect tracks that I've always had there.
I expect a great show and I also expect to get a bit emotional as they are the first championships where I won't be at the gate, in a place that means a lot to me.
Lindsey Vonn / Contributor